Residential And Commercial Boiler Replacement Rayleigh
Have a new A+ rated gas boiler installed and start saving money on your gas costs straight away.
Free Quotations
Top Quality Workmanship
Gas Safe Registered
Affordable Prices
Request A Free Quote
Do You Need A Boiler Replacement Quotation
Are you a property owner with a broken boiler? Are you ready to get it replaced? Or perhaps you are looking for regular servicing to keep your heating system in top shape and extend its life span. Then you need an expert in boiler installation who is Gas Safe registered.
The boiler is the heart of any heating or hot water system. Your boiler's vital role in providing hot water and heating is why it works harder than most other parts of the system. The downside is that as your boiler ages, it will become less efficient and less reliable, which will mean that your boiler will have a greater cost to maintain and a lower energy consumption. This is why it becomes more economical to replace your commercial boiler after about 10-15 years. Plus boilers are now a lot more efficient due to the technological advancements that have been made.
A central heating boiler is only just as good as the installation and the gas boiler installation technicians that we work with have improved their installation techniques over the years and are so certain of the boilers they provide and their central heating boiler installation service that they offer up to a 10 year parts and labour warranty with many the brand-new boilers installed.
The Gas Safe Registered team of gas boiler technicians that we work with undertake gas boiler installation and gas boiler replacement for landlords & homeowners in Rayleigh, and throughout the Essex area. They have years of experience replacing and installing gas boilers from the reputable brands such as Baxi, Vaillant, Worcester-Bosch, Glow-worm, Ideal, Viessmann and more.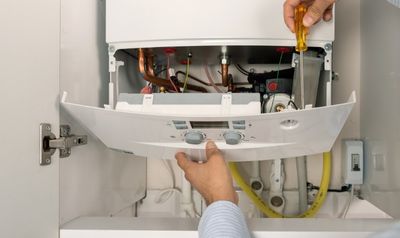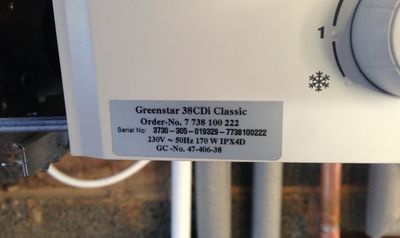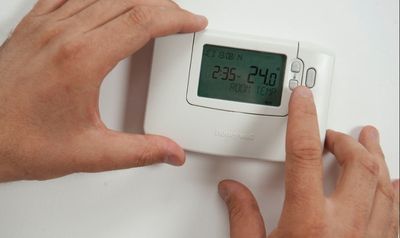 For more information on Commercial or Residential boiler installation or replacement, contact us today
Installation Of A Commercial Boiler
A domestic boiler can produce up to 70kw. Boiler installations are considered to be commercial if they exceed 70kw. If you have two 50kw boilers that are connected to the same system, it would be considered a commercial installation. This is because the total power consumption exceeds 70kw. Our Gas Safe registered gas engineers are also certified to install commercial boilers in all sizes.
It doesn't make a difference how small or large your commercial boiler installation might be, our gas engineers will help you design and install the perfect heating system for your premises. They are able to supply, install, repair, and service boilers made by trusted brands like Vaillant, Bosch, Baxi and Worcester. This is for all businesses, large and small.
Our gas engineers do more than install commercial boilers, they also are able to repair and maintain them. Our Gas Safe-registered heating engineers are qualified to handle any boiler service problem. They will ensure that you get a service that is first-class every time.
What Does A Boiler Installation Cost?
It is difficult to determine how much a boiler will cost for your property as each property is different and the requirements are unique to you. Three things you should keep in mind when calculating the cost for a new boiler:
1. The actual price of the boiler
2. The cost to have it installed and maintained by qualified gas engineers.
3.It's operating and maintenance costs.
Who Can Install A Gas Boiler?
Gases, fuels, and products of combustion can pose a danger so there are many laws that cover gas appliances, boiler plants, and any work done on them. Gas boilers and appliances are subject to extensive legislation. It is crucial that you hire qualified boiler engineers with the necessary knowledge and ability to comply.
The UK law requires that gas boilers be installed according to Gas Safe regulations and only by qualified, gas safe registered engineers. Gas Safe-registered gas engineers can service, repair, and install gas boilers.
They have the qualifications and experience to not only install the right boiler in your property, but also make sure it is installed in accordance with the most recent legislation.
For more information on Commercial or Residential boiler installation or replacement, contact us today
Why Would I Choose To Install A New Boiler?
A new boiler will save you money over the long term. Underpowered boilers will have to work harder to heat your home which will cost you more in fuel. It will be less efficient and will eventually fail. If it is overworked, you will have to pay for a replacement boiler sooner than you expected. The boiler system will be tailored to your needs and programmed to provide the best energy efficiency, which will help you save money over time. If your boiler has an EPC rating of F or higher, then legally it must be replaced to keep in line with the Government's Energy Act.
How Often Should You Change Your Boiler?
Most boilers are designed to last for between 10-15 years, however they can last longer if they have been maintained properly and serviced regularly. A gas engineer who services your boiler will notice signs that your boiler is not functioning properly and recommend when it should be replaced. This can save you a lot of time, and even inconvenience.
For more information on Commercial or Residential boiler installation or replacement, contact us today
Other areas near Rayleigh we cover include: